Character is important to story.
So, so, so important. But many writers treat character development as separate to the plot. Why do that when you can kill two birds with one stone?
This is no normal character profile exercise. It goes deeper to allow you to build a character-driven plot.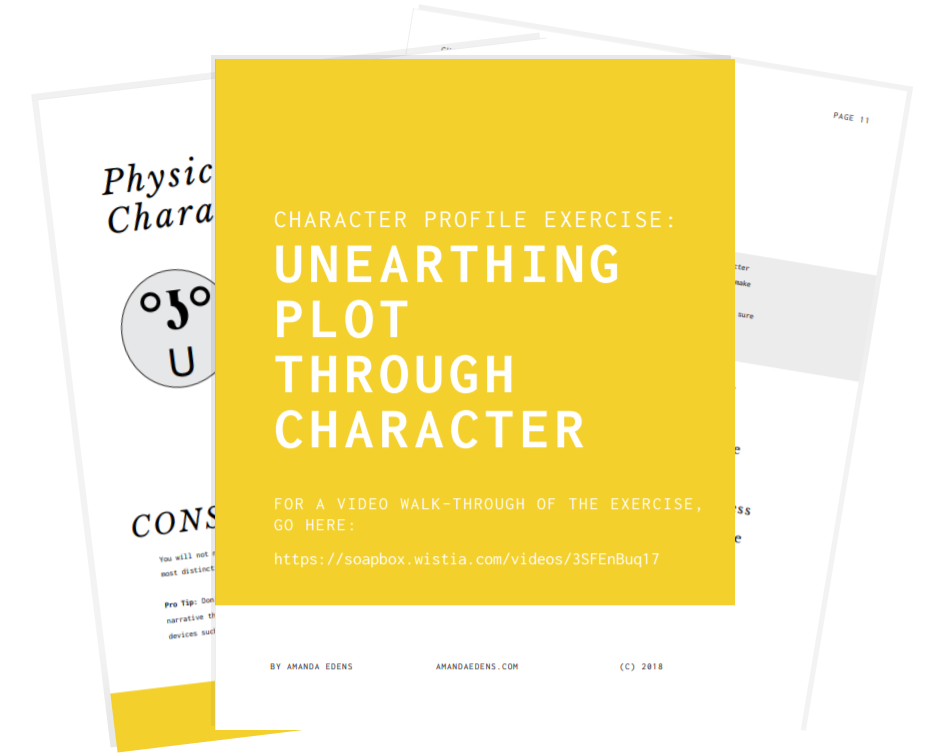 Asking The Deep Questions
Develop deep complex character with this rigorous exercise and get on the path to developing conflict, which is the key to character-driven plot.
Free Plot Development Exercise
Not only do you get the character profile exercise, but you'll also receive the plot development exercise via email so that you can take the next steps.
Have Fun While Brainstorming
With Folie your website will load only the necessary files. This will make your website loads faster.
How I Developed the Character Profile Exercise
I was working on a resource for developing character, but there's so many character profile exercises out there. I didn't want it to be just another one to add to the noise of sub-par resources. 
Later, I was on social media, and I created a poll asking what the number one thing writers struggle with.
More than 40% of the responses said "Plot"
Not character but plot.
And that's when I realized that maybe I could create a great resource. In my view, the best plots are character-driven, so if someone finds it easier to create a great character, they are only inches away from creating great plot.
That's what this exercise does.