Developmental Editing
"Something was wrong with my story, but I didn't know what." —Half of my clients
WHAT IS DEVELOPMENTAL EDITING?
Your Macro Story Edits
Developmental editing (aka substantive editing) deals with the structure of a novel: plot, character arc, scenes, and pacing.
Think of it as "big picture" editing where the goal is to root out plot holes and ensure the emotional moments of the story pay off.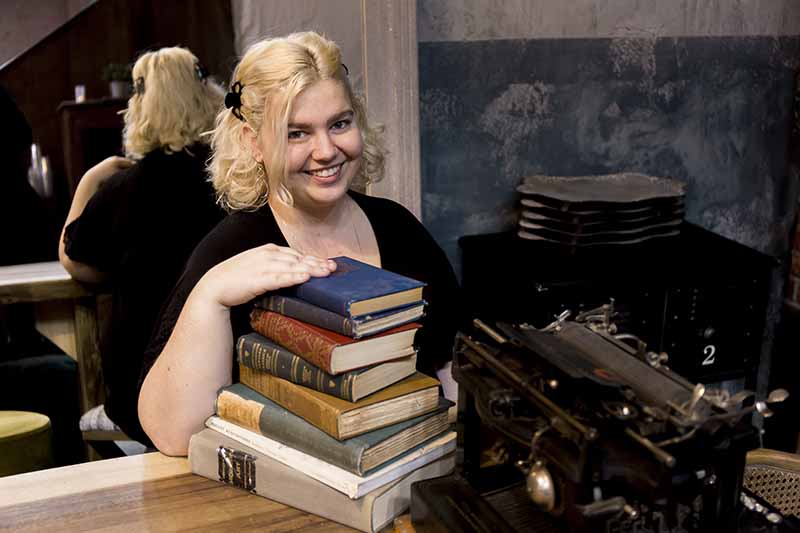 Who Needs Developmental Editing?
There are many levels of editing, and which ones to invest in is a personal decision only you can make based on your skill level and budget. I highly recommend developmental editing for debut (first-time) authors at the very least.
However, it's a good investment for authors of any skill level who have the budget. I'm an editor myself and would absolutely get developmental editing for any of my projects.
Benefits of developmental Editing
GETTING AT THE HEART OF THE STORY'S CONFLICT
MOre Control Over Scenes ALONG THE WAY
STREAMLINED PLOT STRUCTURE
CLIMAXES AND EMOTIONAL MOMENTS THAT PAY OFF
MEET THE EDITOR
Who Is Amanda?
I began this fiction editing business in 2014 with a Bachelor's Degree in Creative Writing, several years of experience in editorial management for the web, and an ambitious desire for a more creative calling.
What To Expect
Every Developmental Edit Comes With
An editorial letter that outlines the macro-level feedback I have.
Editorial letter example coming soon.
A copy of the original manuscript with feedback for improvement in critical areas notated using Microsoft Word's Comments feature.
A personalized video going over my thoughts and recommendations (because sometimes it's helpful to get feedback from a friendly face).
Personalized video example coming soon.
A free one-hour Q&A or strategy session to clear up any misconceptions I may have had or tighten up your strategy moving forward.
Types of feedback you can expect:
"Lana is a patient woman based on the previous scenes in which she has interacted with the other characters in the novel. This action seems out of character for her unless you can provide further justification to build up to this breaking point."
or
"This novel does not follow a traditional story arc, opting for an episodic-like structure similar to the picaresque (which is not currently vogue right now). While there are potential full arcs, the story does not adhere to them. Additionally, a picaresque novel usually follows a single character's "adventures" while this story has a collective cast of characters vying for attention. Consider the main character's arc and decide what format you want to pursue."
The author is, of course, at liberty to disregard any of the suggestions I provide. However, this service is most effective for writers who want to be challenged and enjoy constructive criticism.
HOW DO I KNOW MY STORY REMAINS MY OWN?
All of the feedback I provide is based off the text you send me. I do not do any restructuring or rewriting on any author's novel; I only make recommendations for the author to implement on their own. In this way the integrity of the story will remain the author's.
What Happens If I Disagree WIth The Feedback?
The author is free to accept or reject any of the recommendations I provide.
HOW MANY PASSES DOES THE DEVELOPMENTAL EDIT INCLUDE?
The developmental includes everything listed above on this page. After the manuscript is returned to you, you are free to use the service again once you've made revisions. However, it would be considered a new project with a new contract and a new quote.
On occasion, depending on the type of feedback I give, I recommend that authors go through another developmental edit. However, I completely understand if multiple passes are not within the author's budget.