Proofreading
Too many errors will take your reader out of the dream.
What Is Proofreading?
The Last Step of the Editorial Process
Proofreading functions as the last step in the editorial process. The final polish. The details.
This process originally functioned to check for typos, spelling and punctuation errors, and formatting issues on the proof copy of a book.
However, some indies get proofreading done before formatting and page layout, so the meaning of the word "proofreading" seems to be evolving.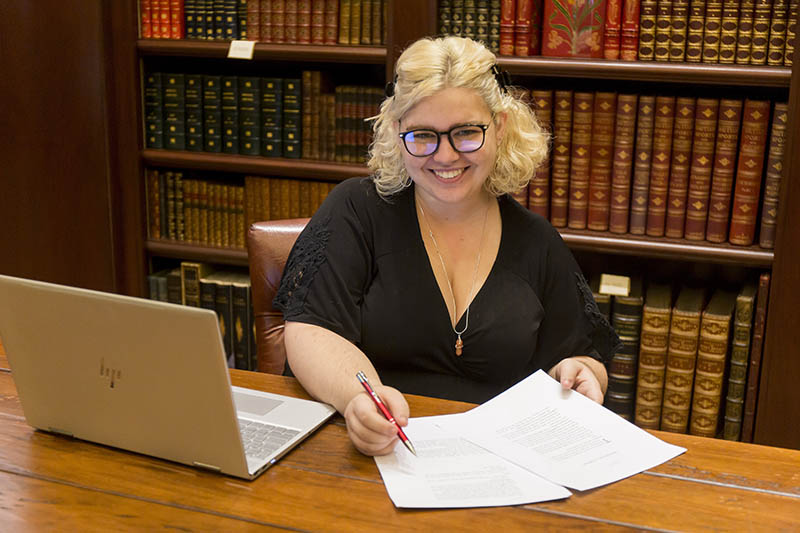 Proofreading example coming soon.
(coming soon: click the thumbnail to view a proofreading example)
What to Expect From Me
As Your Proofreader
I will make changes to the manuscript to edit minor grammatical issues, spelling, and punctuation according to the Chicago Manual of Style (CMoS). No effort will be made to edit for stylistics or flow (see copy and line editing).
All edits will be performed via Microsoft Word's Tracking Changes and Comments features so you can accept or reject any of the suggestions made. The goal is not to override your voice but simply dot Is and cross Ts.
MEET THE EDITOR
Who Is Amanda?
I began this fiction editing business in 2014 with a Bachelor's Degree in Creative Writing, several years of experience in editorial management for the web, and an ambitious desire for a more creative calling.
How Microsoft Word Tracking Changes works…
Why Invest In Proofreading?
As a self-publishing author, you want to deliver the best product possible for your readers.
Why NOt Just Use Grammarly?
You certainly have this option. However, Grammarly is a writing tool, not an editing tool; it frequently misses and introduces errors.
Can I Get My English Teacher / Beta Reader / SPOUSE to Proofread Instead?
You certainly have this option. Just know that keeping up with CMoS editions and performing a thorough read requires professional development and knowledge of the industry that your friend or loved one may not have.
Do You Guarantee a 100% Error-Free Manuscript?
No editor can guarantee this because it's just not possible. The average across the industry is around 95% or more error-free. Besides, what constitutes as an error may not be black and white. While an editor cannot guarantee an error-free manuscript, all efforts will be made to make it so.